With Reboots One and Reboots One Lite, you have the choice between 6 different, individual recovery programs.
Would you like to learn more about the individual programs and how to best use them? Click here to go to our Knowledge Base.
Programm A: Flow
With programme A, very punctual pressure is applied to the different areas. For this reason, it is ideal for loosening the muscles, for example as a warm-up before training.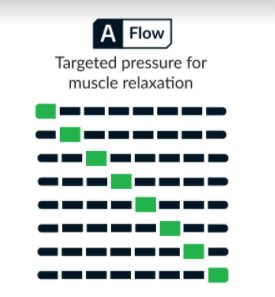 Programm B: Intense
The special feature of this programme is that the sustained pressure prevents reflux. This programme is therefore particularly beneficial after strenuous training sessions.
A further chamber is gradually added to give you a very intensive massage.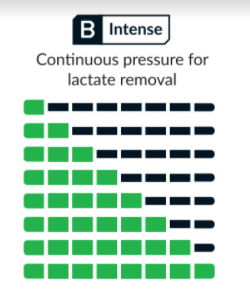 Programm C: Double
This programme is similar to programme A (Flow). However, the decisive difference here is that two chambers are always filled with pressure at the same time. This way, you achieve twice the number of passes in the same time as with programme A. Perfect for short massages to warm up before the workout!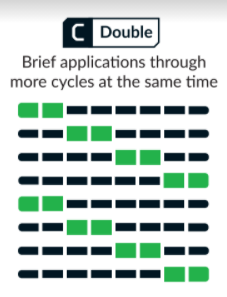 Programm D: Impluse
This programme is perfect for short but intense sessions. Here, all chambers are pumped up simultaneously in a pulse-like manner. This way, programme D achieves the most compressions in the time you choose.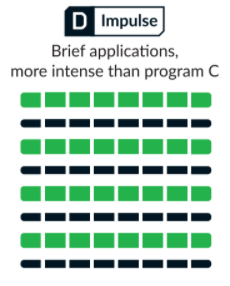 Programm E: Intense Double
This programme is perfect for quickly removing waste products after an intense training session.
The sequence is similar to programme C (Double). However, it has the decisive advantage that two compression waves run parallel, so that your lower leg and calf area are massaged especially intense.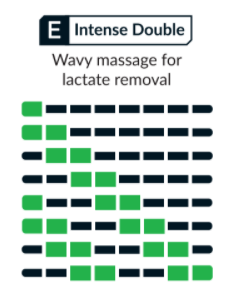 Programm F: Intense Flow
The Intense Flow Programme offers long-lasting pressure and is therefore also ideal for lactate removal. It combines the processes of programme A and B. Several chambers remain inflated simultaneously, which prevents reflux. At the same time, it is less intensive than programme B, as the lower areas do not remain permanently under pressure.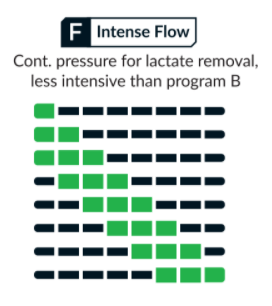 If you have any questions further questions or feedback, please do not hesitate to contact us!
Write to us: hallo@reboots.de
Call us: +49 6661 748 9106
Write us on Whats App
Instagram: www.instagram.com/rebootsrecovery
We are available for you from Monday to Friday from 8am -12pm and from 12:30pm - 4:30pm :)