In order for your recovery application to work perfectly, it is important that the cuff plugs are well attached to the sockets on your cuffs. It is important that you press all plugs firmly into the sockets so that the connections will not loosen even under pressure.
Tip: It is best to leave the cuff plugs plugged in after your first use and then carefully store your cuffs with the tubing set connected.
This is how you connect the cuff plugs to your cuffs:
Start with the lowest air chamber - the one farthest from the center of your body (at your feet or hands). There you attach the longest tube with the light gray cuff connector. Then work your way up from the bottom, from the longest to the shortest tube. The last tube has a dark gray cuff connector for better orientation.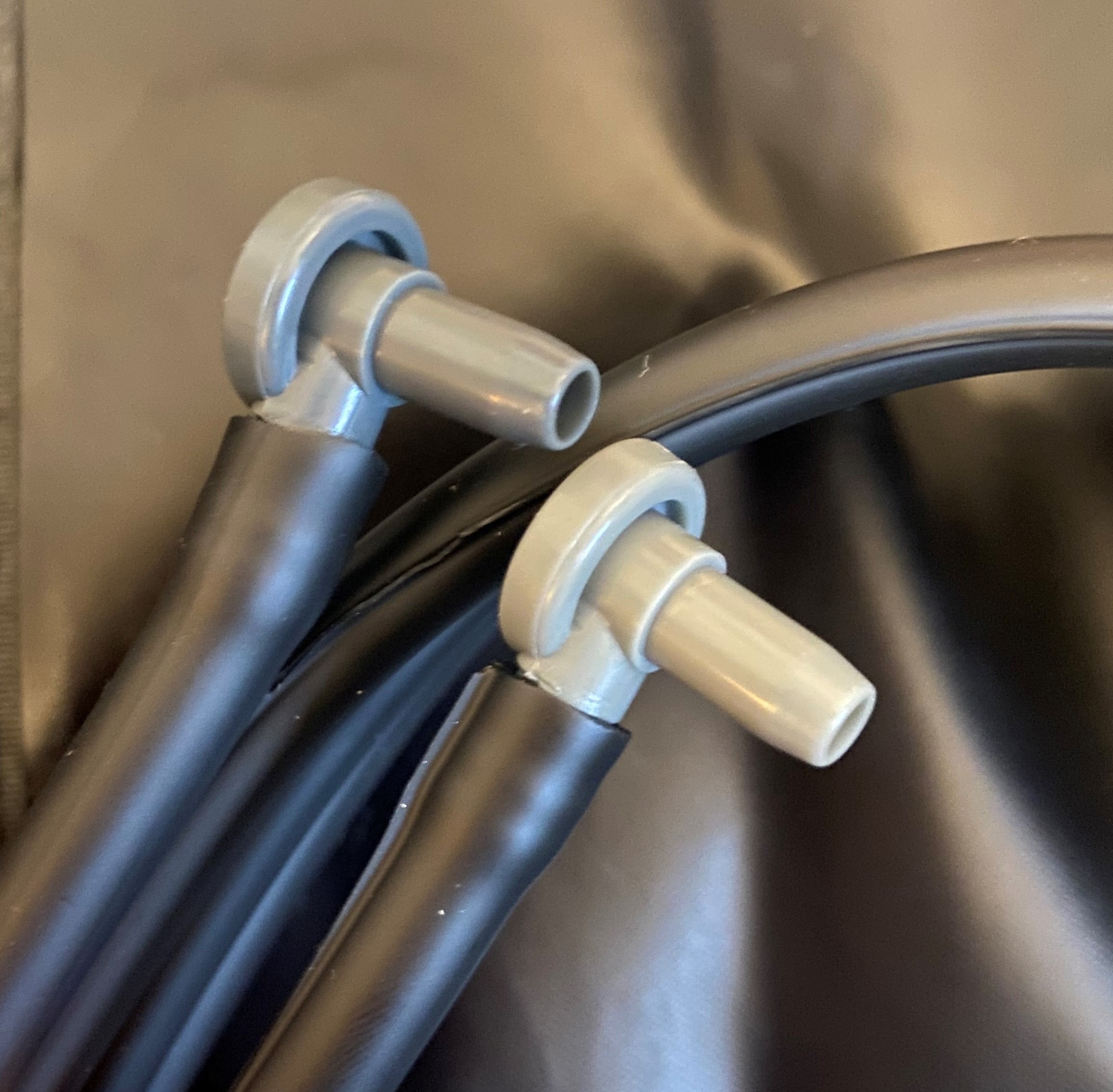 On the left: Dark gray cuff connector for the shortest tube (close to your body center)
On the right: Light gray cuff connector for the longest hose (at the feet)
All 8 connections are divided into two hoses at the Quick Connector. The right connection should lead to the two lowest cuff connectors at the feet of your cuffs, the two left hoses to the connections at the top of the groin.
If you have further questions about the application or feedback about our products, we would be happy to hear from you!
Send us a message: hallo@reboots.de
Call us: +49 6661 748 9106
Write us on Whats App
Instagram: www.instagram.com/rebootsrecovery
We are available for you from Monday to Friday from 8am - 12pm and from 12:30pm - 4:30pm :)