Do you have pain or pressure-sensitive areas that you would like to exclude from the massage?
No problem! You can decide individually for each application whether you want to deactivate chambers and thereby exclude certain areas from the massage. That way, you can leave out sensitive areas and still enjoy optimal regeneration.
How does it work?
On your control unit, you can deactivate the various chambers by tapping on the individual areas (see green area in the pictures) and activate them again by simply tapping again. The deactivated chambers are then left out of your application and simply skipped.
Reboots One / One Lite: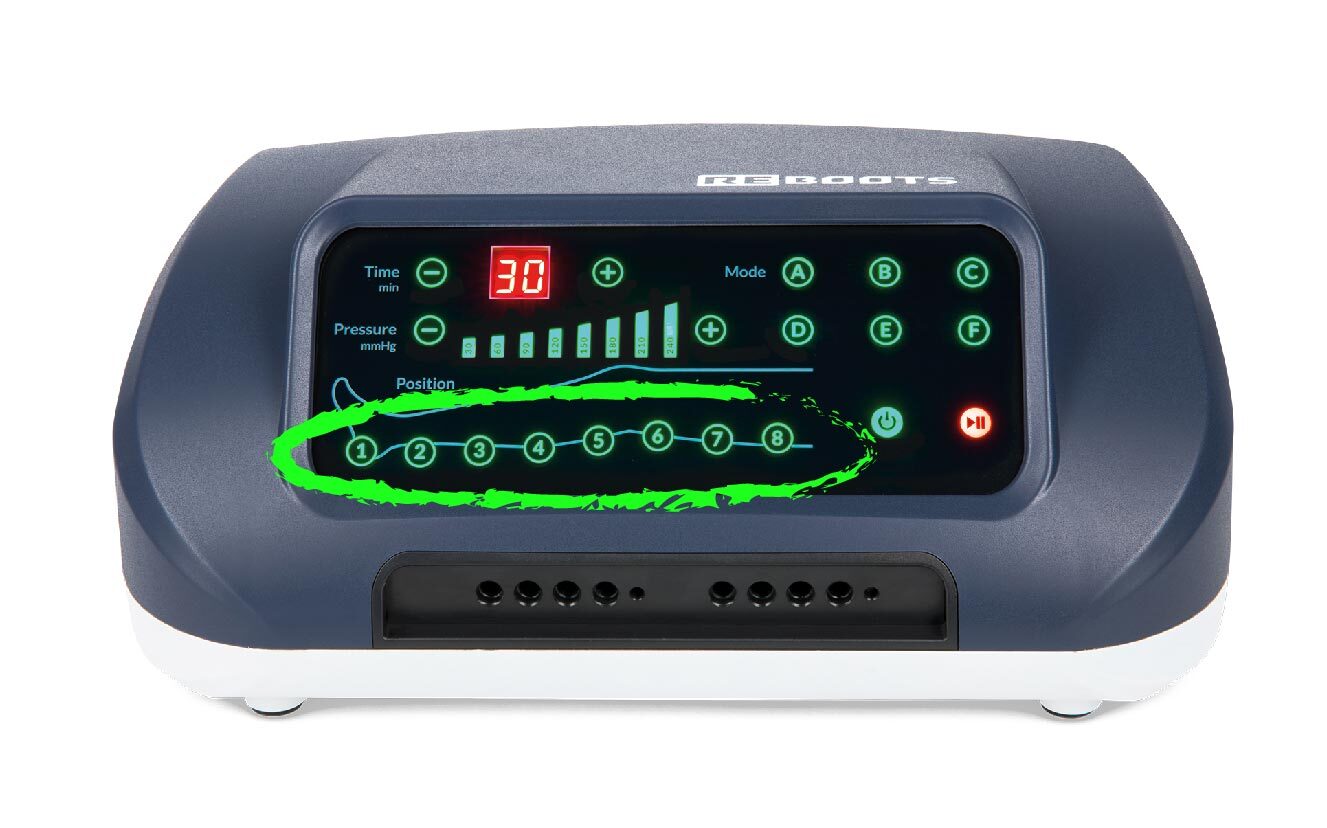 Reboots Go: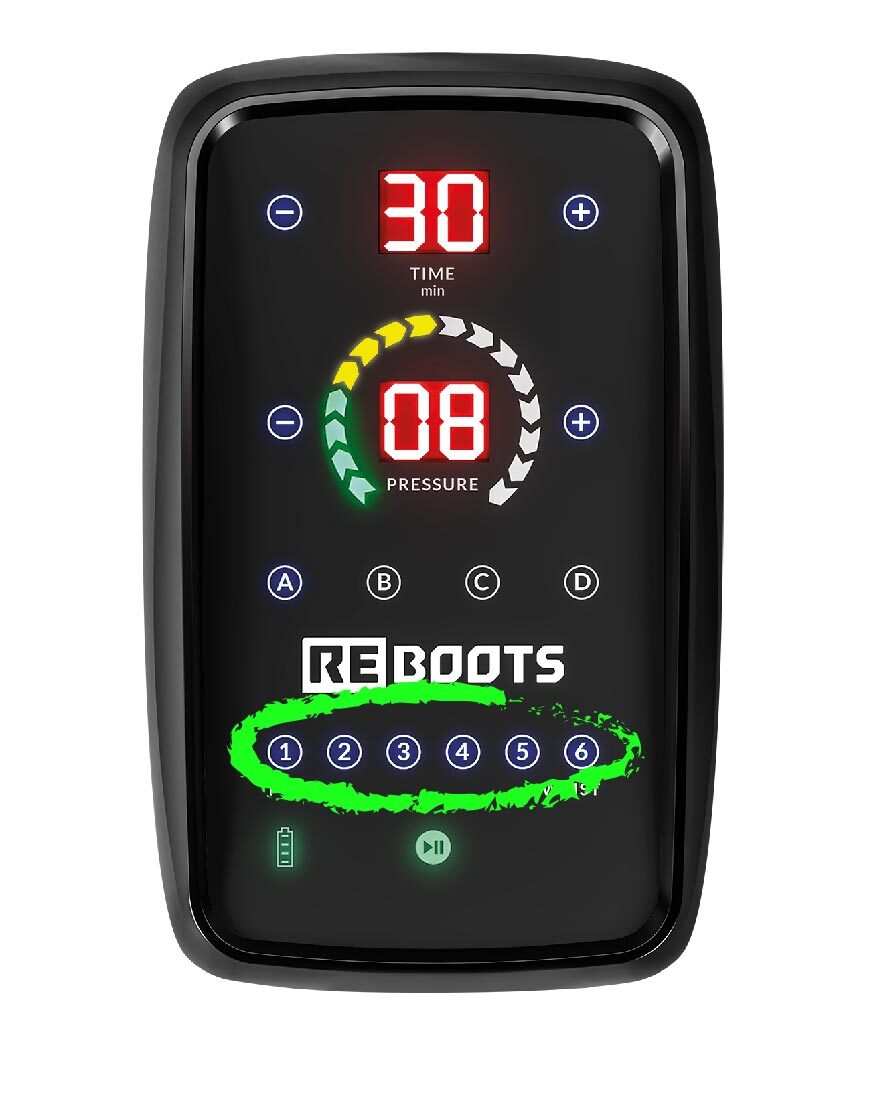 If you have any questions further questions or feedback, please do not hesitate to contact us!
Write to us: hallo@reboots.de
Call us: +49 6661 748 9106
Write us on Whats App
Instagram: www.instagram.com/rebootsrecovery
We are available for you from Monday to Friday from 8am -12pm and from 12:30pm - 4:30pm :)