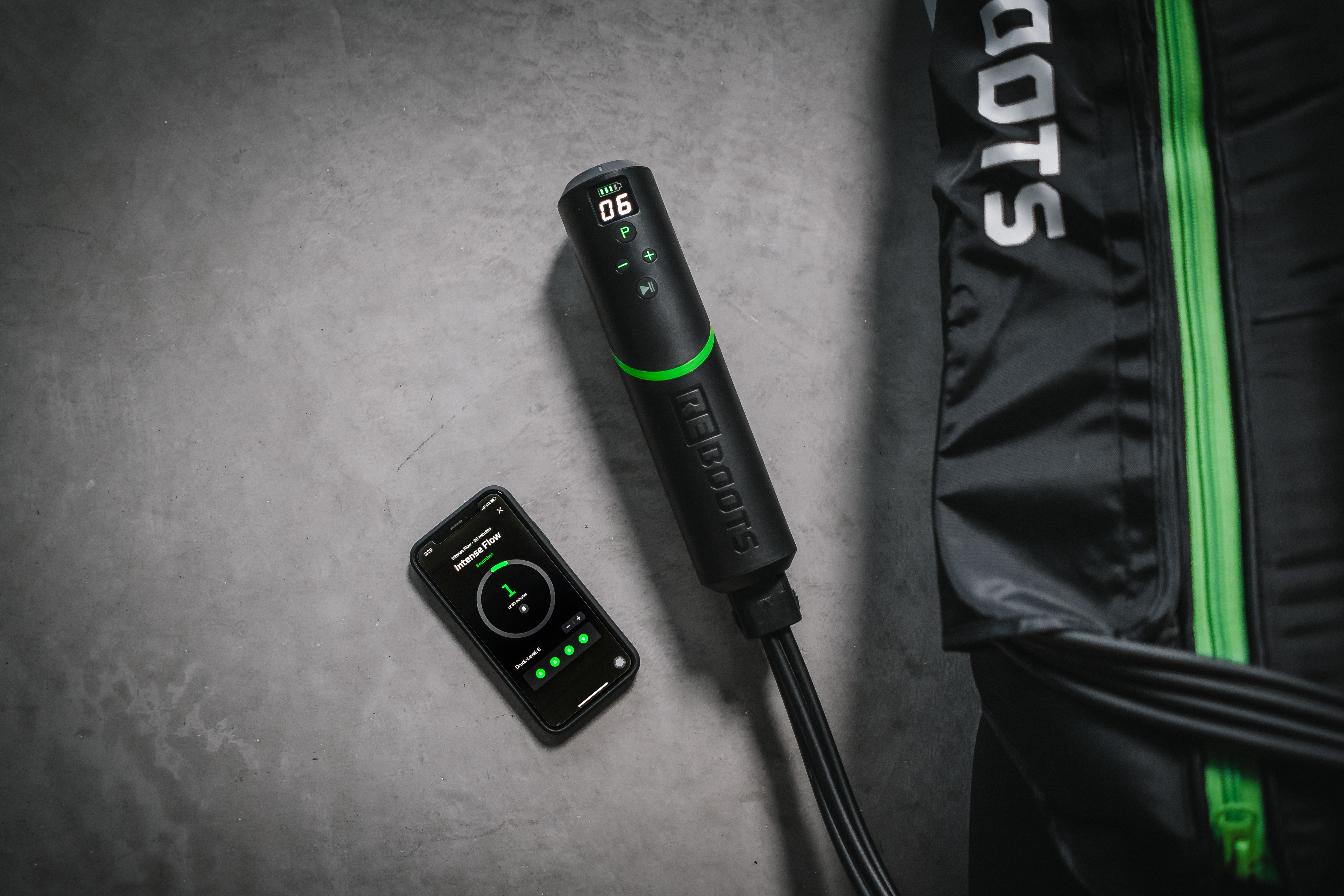 You can only use the Reboots app for the Reboots Go Lite model.
The primary purpose of the app is to save you time and nerves. That is, it is designed to help you manage your personal preferences in your individual regeneration routines. So you can finally save the personal settings (e.g. pressure level & duration of the program). This saves important time, as your regeneration measure should be started as soon as possible after your training or competition. In addition, you can create so-called sequences with the app. A sequence is a sequence of any number of individual programs, which can be freely configured in terms of order, pressure level and duration. It is important to understand that the logic of the sequence of a program cannot be changed, i.e. the program sequence of the Intense Flow program remains the program sequence of the Intense Flow program, you cannot currently change anything.
You can of course make the most important settings (switch on, start / stop, program and pressure level) directly on the control unit. However, your application becomes really individual and convenient with the help of the app.
If you have further questions about the application or feedback about our products, we would be happy to hear from you!
Send us a message: hallo@reboots.de
Call us: +49 6661 748 9106
Write us on Whats App
Instagram: www.instagram.com/rebootsrecovery
We are available for you from Monday to Friday from 8am - 12pm and from 12:30pm - 4:30pm :)