The Reboots Go Lite offers you 3 different programs to make your massage more individual.
The big advantage: With the help of the app, you can easily create your own recovery routines by combining the 3 programs according to your preferences.
This way, you can create and save your own personal recovery routine, so that you can start directly with your recovery application after your workout without any further settings.
The following programs are at your disposal:
Programm A - Intense Flow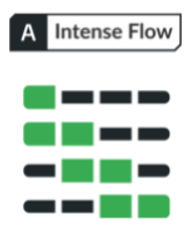 This program exerts a very punctual pressure and is therefore ideal for loosening your muscles. The pressure builds up in a kind of wave: First, the first chamber at the foot is pumped up. Then the chamber remains under pressure and the second chamber on the calf is additionally pressurized. In the third step, the first chamber is deflated and chamber three is then additionally inflated in addition to chamber two. In the last step, chamber two is deflated and chamber four is also filled with air in addition to chamber three. The entire process then starts again from the beginning.
Programm B - Intense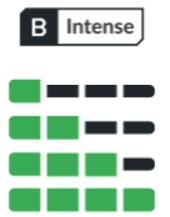 Due to the sustained pressure on all chambers in program B, reflux into the lower area is excluded. For this reason, this program is particularly suitable for the removal of lactate after an intensive workout. As a beginner, we recommend that you approach this program slowly, as program B offers a very high intensity even at low pressure. Here, all chambers from the feet to the groin are gradually inflated until the entire cuff is under pressure. The chamber at the feet is therefore under pressure throughout in this program.
Programm C - Impulse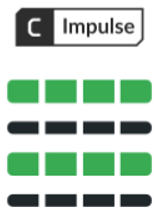 Program C pumps up all chambers simultaneously in pulses. The pressure is then completely released for intermediate relaxation before the next run begins. In this way, reflux is also prevented in this program and it is therefore also suitable for lactate removal. However, program C is less intensive than program B, as all chambers are briefly relaxed between the individual runs and the feet are not continuously under pressure.
If you have further questions about the application or feedback about our products, we would be happy to hear from you!
Send us a message: hallo@reboots.de
Call us: +49 6661 748 9106
Write us on Whats App
Instagram: www.instagram.com/rebootsrecovery
We are available for you from Monday to Friday from 8am - 12pm and from 12:30pm - 4:30pm :)