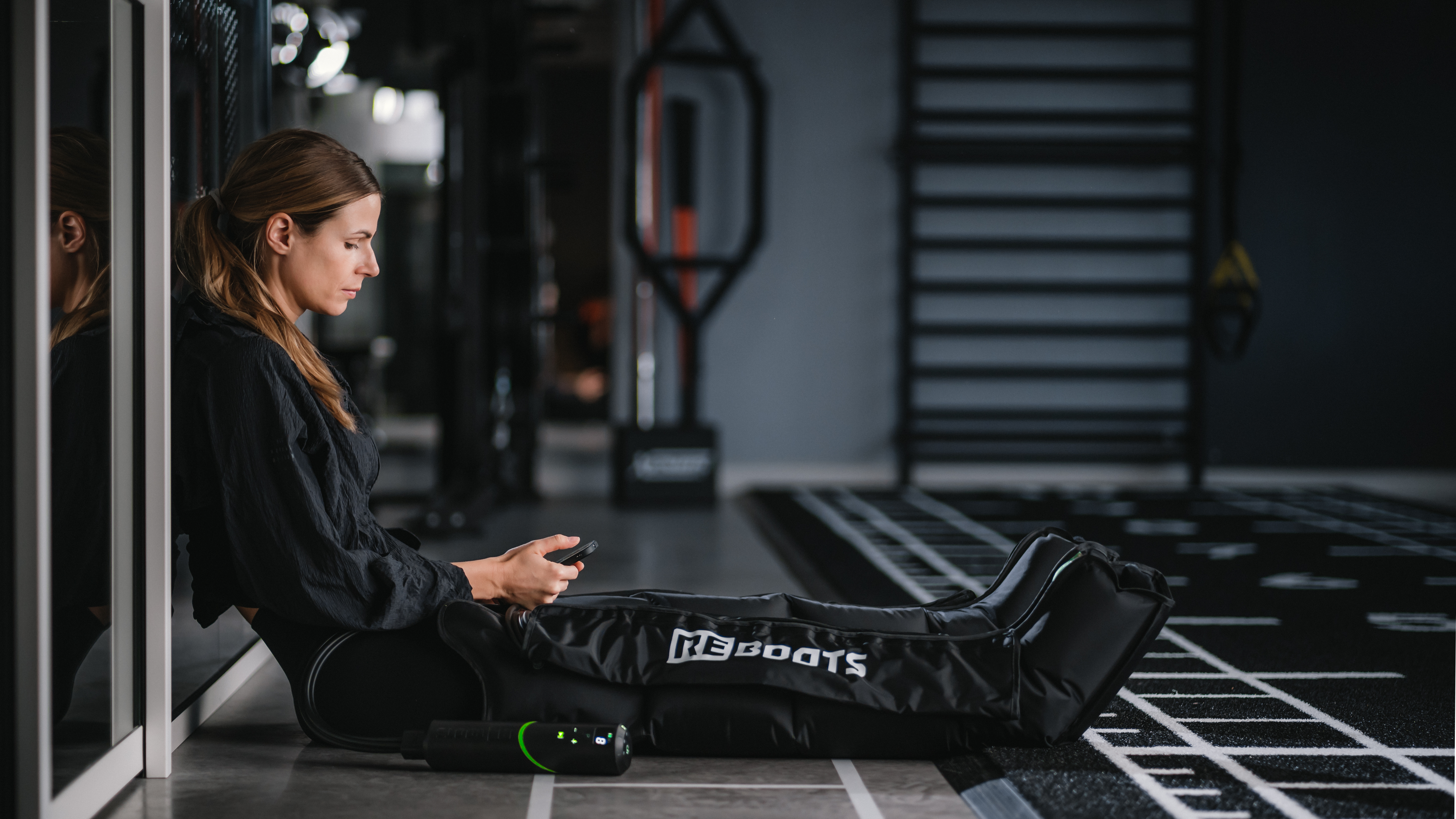 Before your selected program or your self-created frequency starts, all air chambers fill with some air once simultaneously for 40 seconds. Only then will your application start.
With this initial phase feature, we want to make sure that the leg cuffs ergonomically adapt to your legs before your actual application starts.
If you have any further questions about the application or feedback on our products, we would be happy to hear from you!
Send us a message: hallo@reboots.de
Call us: +49 6661 748 9106
Write us on Whats App
Instagram: www.instagram.com/rebootsrecovery
We are available for you from Monday to Friday from 8am - 12pm and from 12:30pm - 4:30pm :)